The Secretary of State for Education has suggested that silence in school corridors should become the norm, and that a ban on mobile phones is essential for avoiding poor behaviour. The Dixie corridors are not silent, and whilst we have a zero tolerance policy on the recreational use of phones, ultimately we want students at the Dixie to be able to self-regulate their screen time – not possible if all access is banned. Behaviour at the Dixie is exceptional and the quality of relationships is one of the most important facets of the Dixie Difference. Here is an earlier post on Freedom – an important underlying principle of education at the Dixie.
This academic year is the first in which I have delegated the responsibility for conducting prospective parental tours in the Senior School to our upper Sixth. Invariably our guests comment on their maturity, articulacy, independence of mind and the extent to which they are proud of their school. Visitors always comment how struck they are by the maturity of those in our Sixth Form; I must admit, they are hugely impressive.
The youngest in our community – our Pippins – just starting on their 3-18 journey will become the 2034 Upper Sixth and will be just as impressive as our 2020 cohort, I have no doubt. Our Upper Sixth did not develop these qualities all at once in their final year, nor were they developed by chance. Students at the Dixie are drip-fed independence and responsibility from 3 to 18 to ensure they leave fully equipped with the discipline and resilience they need to successfully tackle the challenges ahead.
Education at the Dixie has been carefully designed – we have thought long and hard about our programme and we continue to challenge ourselves to ensure it matches the needs of students. In particular, we believe that allowing young people the space to make mistakes is a crucial ingredient in ensuring they develop these qualities. Consequently we:
Do not have CCTV cameras around school – Senior School students are not watched constantly, but we do expect them to act responsibly whether or not a teacher is present. As they progress through the years from Year 1 to the Upper Sixth, we increasingly expect students to look out for and take responsibility for those younger than them.
Advise and support parents to not ban children's use of social media, but rather to control its use. We want students at the Dixie to be able to self-regulate their screen time. We have a zero tolerance policy on the recreational use of mobile phones in school, except in the Sixth Form house, by which time we expect students to have mastered the management of their own screen time and their own decisions online.
Advertise the many weekly academic revision sessions but they are not compulsory. We expect Year 10 and 11 students to be able to manage their own learning outside the classroom and to seek help when it is needed.
Encourage healthy eating, but we would not manage this effectively through the removal of all less nutritious options.
Do not supervise study time in our Sixth Form. We would not equip our students for the academic rigours and freedoms of university by removing all freedom in the Sixth Form; the development of self-regulation during free time is vital in the Sixth Form. That said, our Sixth Form are very closely monitored as the final freedoms associated with the last two years in school are introduced to them.
Our Forest School, DOSE, Duke of Edinburgh Award Scheme, co-curricular programme and World Challenge expeditions are central pillars in the development of these so called 'soft skills' of discipline, self-control and resilience and many more. At whatever age, the freedoms Dixie students enjoy come with responsibility, which in turn ensures they develop the skills necessary for the next stage in their education.
Silent corridors? They have been largely silent for the last year and as we approach the Summer Term, with a return of our co-curricular programme, I very much look forward to Dixie corridors returning to life!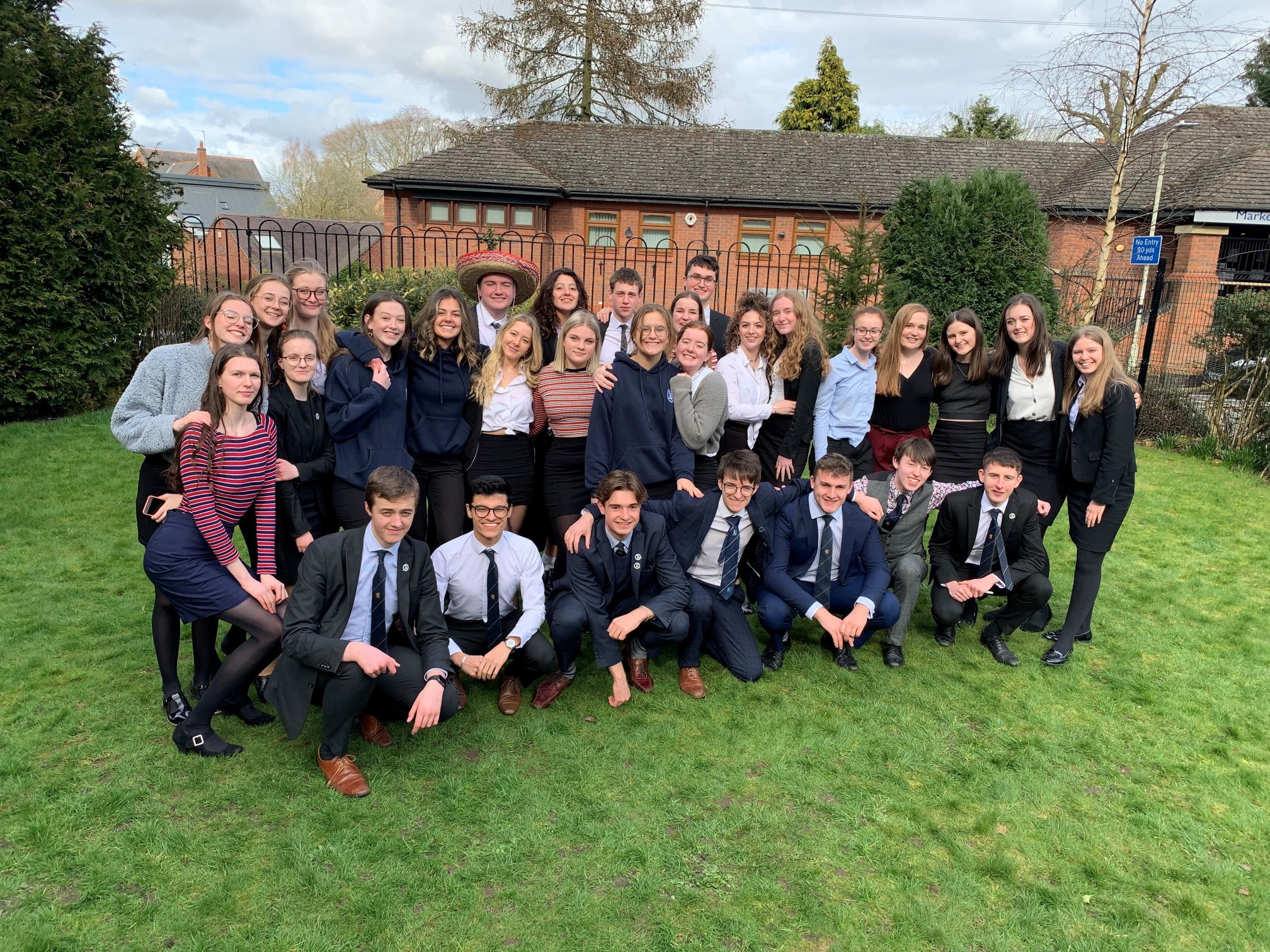 Richard Lynn 12/4/2021